According to a report by the Independent, a Russian state TV host has said the reason Russian President Vladimir Putin's "special operation" in Ukraine is taking too long is that the country has entered World War 3 against Nato.
This remark came from one of Russia's most prominent television presenters, Olga Skabeyeva following what looks like a symbolic defeat for Moscow with the sinking of its flagship Black Sea fleet, Moskva yesterday. She said.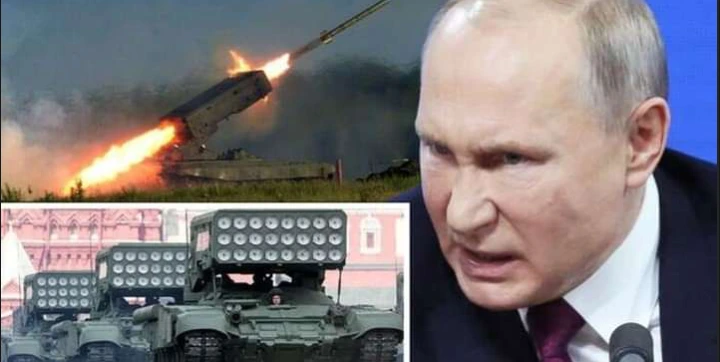 "Many are still saying 'could it not be done more quickly?' Everyone wants it to happen quickly. Everyone would like a conclusive victory. One can safely call what it has escalated into which is World War Three. That's absolutely for sure." Ms. Skabeyeva told Rossiya 1 viewer.
Ortom Commends Buhari over Pardon Granted Dariye, Nyame
Governor Samuel Ortom of Benue State has commended President Muhammadu Buhari and the National Council of State for granting state pardons to former Governors of Plateau and Taraba States, Senator Joshua Dariye and Rev. Jolly Nyame respectively.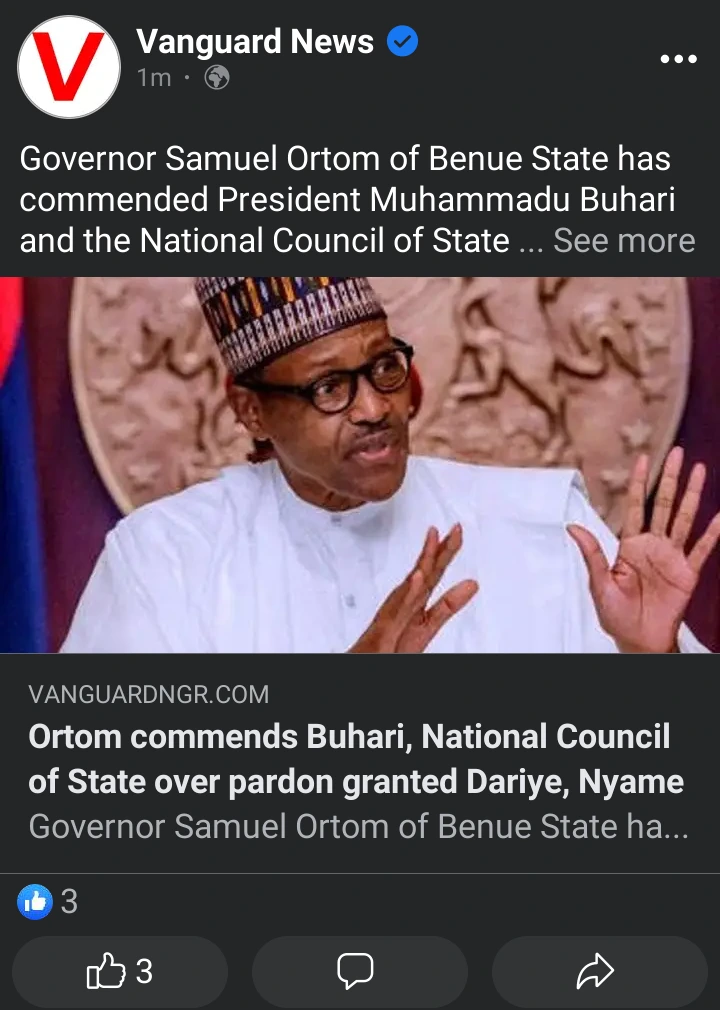 Dariye and Nyame were serving jail terms in Kuje Correctional Centre near Abuja following their convictions by the courts over financial malfeasance while serving as governors in their states between 1999 and 2007.
Ortom had while appearing on an Arise Television interview a fortnight ago appealed to the federal government to review the cases of Dariye and Nyame to grant them a state pardon.
The U.S. To Make China Pay Greater Price For Backing Russian Invasion
China must pay a greater price for backing Russia's invasion of Ukraine, a senior United States senator said Friday, during a trip to Taiwan in which American lawmakers vowed that Washington would not abandon the island.
Beijing threatened "strong measures" in response to the delegation led by Lindsey Graham, a vocal China hawk, which arrived in Taipei late Thursday for a two-day visit.
China has never controlled democratic Taiwan but it views the island as part of its territory and has vowed to one day seize it, by force if necessary.
Kidnappers of Abuja monarch give family 24hrs to pay N6m
Kidnappers of the traditional ruler of Bukpe in Kwali Area Council of the Federal Capital Territory (FCT), Hassan Shamidozhi, have given the family 24 hours to raise N6 million or risk losing him.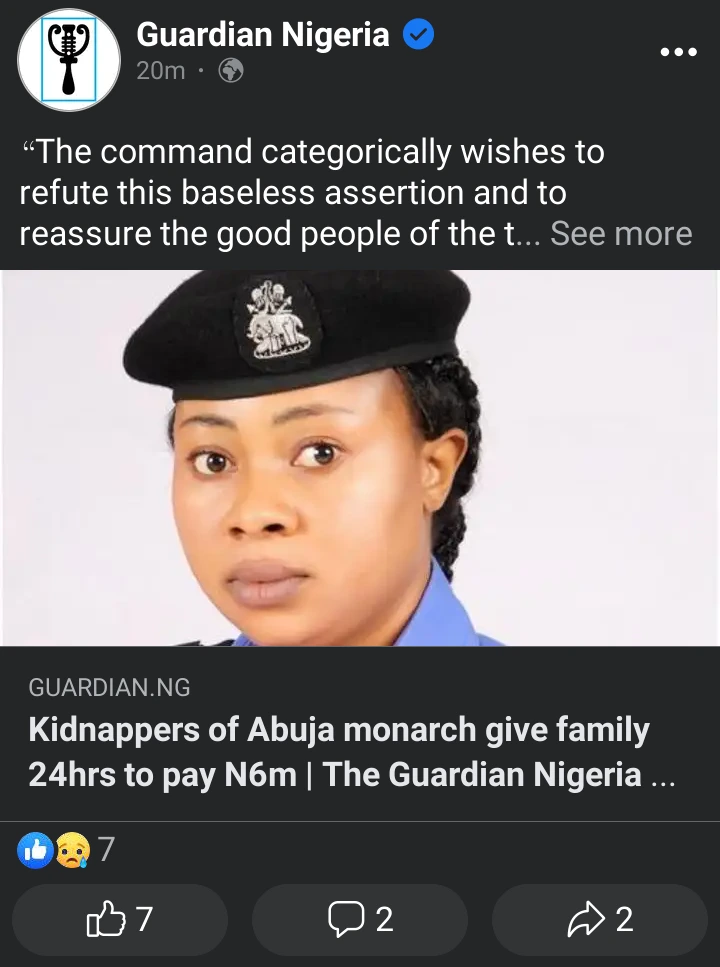 The monarch was abducted two weeks ago and an N20 million ransom was placed on his head. It was reportedly slashed to N6 million following negotiations.
But yesterday, the abductors reportedly threatened to kill the traditional ruler, if the family failed to raise the N6 million today.
Moscow: EU has no immediate alternative to buying Russian oil and gas
Russia's Energy Minister Alexander Novak has argued in a newspaper editorial that it would be impossible to guarantee Europe's energy security without relying on Russian fossil fuel imports in the medium term.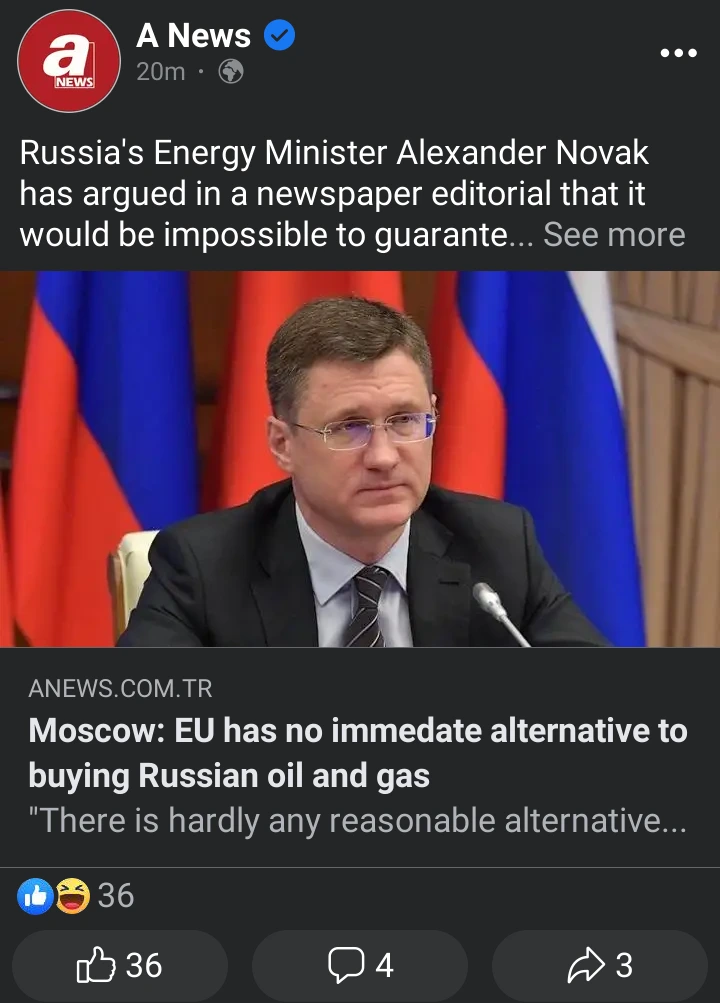 There is hardly any reasonable alternative to energy sources from Russia. Taking into account Russia's market share, it becomes obvious that without Russian energy resources it is impossible to guarantee Europe's energy security," Novak wrote in an editorial for the Energeticheskaya Politika (Energy Policy) industry journal.
According to Novak, it would be another five to 10 years before the EU could fully replace Russian oil and gas. Neither the US nor OPEC had sufficient surplus capacity to allow Europe to end Russian energy imports in the short term, Novak argued.
Upload Your Song
Click here to see more post about 👇
Be the first to comment