No less than 17 soldiers were killed after bandits overran the forward operating base near Mando in Kaduna State.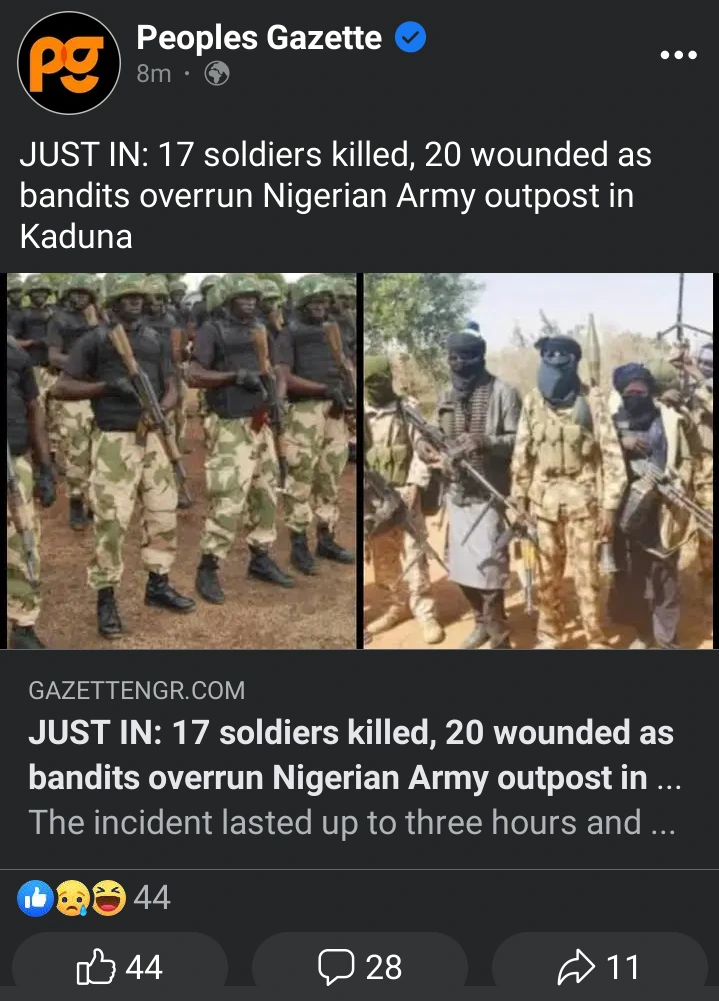 Source: People Gazette
The incident occurred at about 4:45 p.m. on Monday and lasted up to three hours and 15 minutes before the personnel were dislodged from the location, a military signal seen by Peoples Gazette said.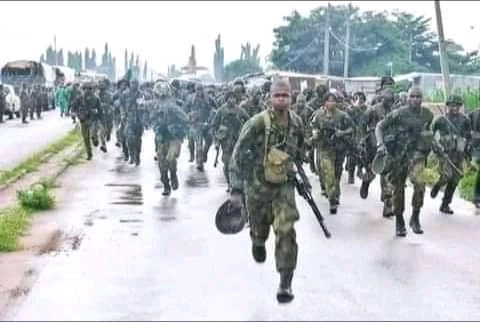 Although the signal stated that 11 soldiers were killed, a top military source confirmed to The Gazette that 17 died in the attack
Israel Launches Vaccine Drive After Logging Several Cases Of Polio
The Israeli authorities are trying to stop the spread of the highly infectious disease through a vaccination campaign following an outbreak of polio in Jerusalem.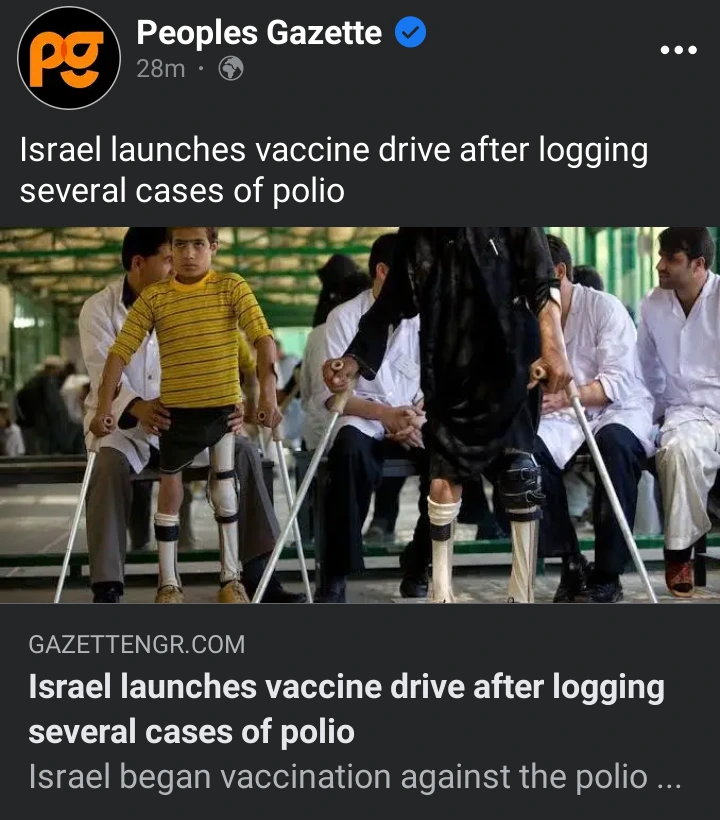 Source: People Gazette
The drive was launched after polio was discovered in a four-year-old child in Jerusalem in early March.
Six cases are now known and one of them with symptoms. All those affected were unvaccinated.
Sri Lanka: Over 40 lawmakers withdraw support for government
More than 40 members of the parliament from Sri Lanka's ruling coalition withdrew their support for the government on Tuesday, a day after mass protests prompted the entire Cabinet to resign.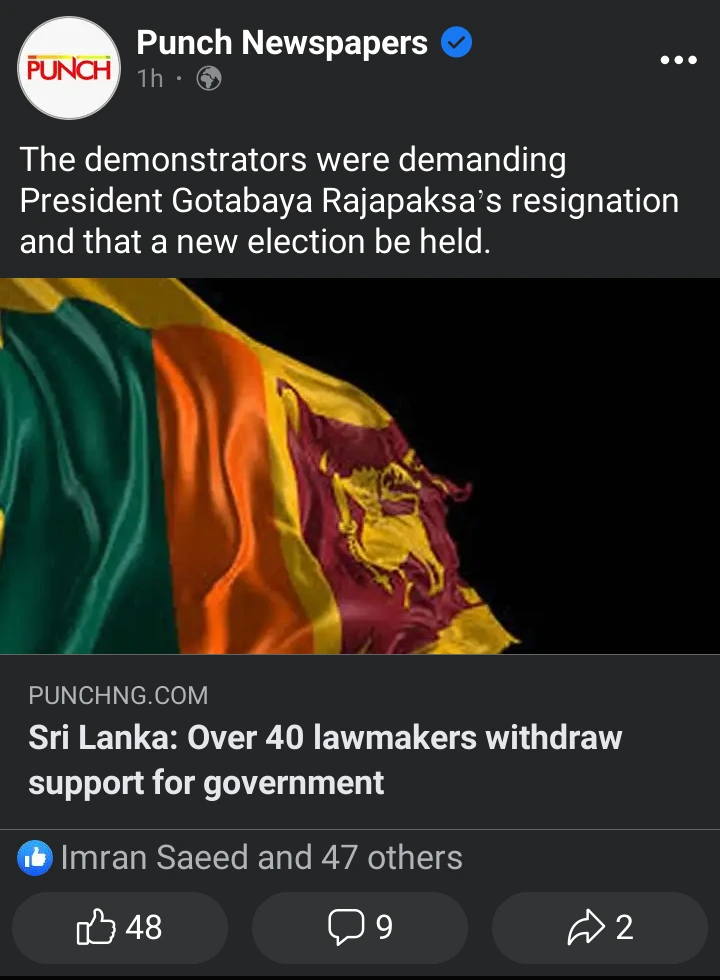 Source: Punch Newspaper
The South Asian island nation was rocked again by protests for a third consecutive day over rising prices and shortages of food, fuel, and gas.
The demonstrators were demanding President Gotabaya Rajapaksa's resignation and that a new election be held.
Colorado signs abortion bill into law
The United States Governor of Colorado Jared Polis, on Monday, assented to landmark legislation, guaranteeing women's right to abortion.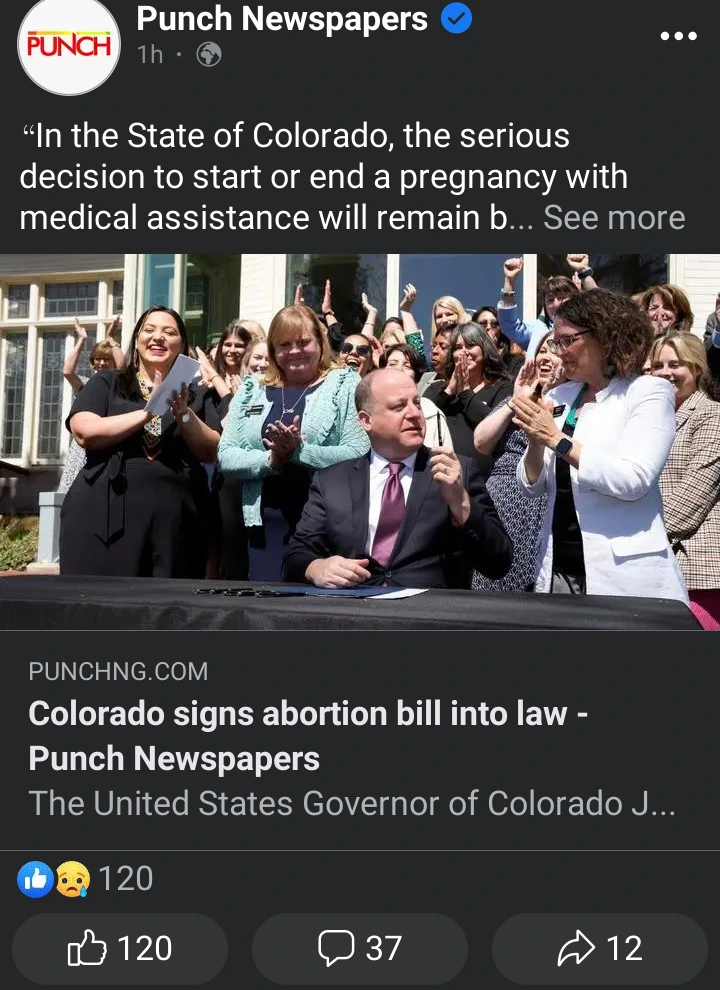 Source: Punch Newspaper
The governor signed into law, following the longest debate in Colorado House history, the Reproductive Health Equity Act, which codifies women's right to make reproductive healthcare decisions – free from government interference.
"In the State of Colorado, the serious decision to start or end a pregnancy with medical assistance will remain between a person, their doctor, and their faith," he said.
Twitter Announces Elon Musk To Join Board Of Directors
Elon Musk will join Twitter's board of directors, the social network's chief executive announced Tuesday, a day after the Tesla boss bought a major stake in the company and became its largest shareholder.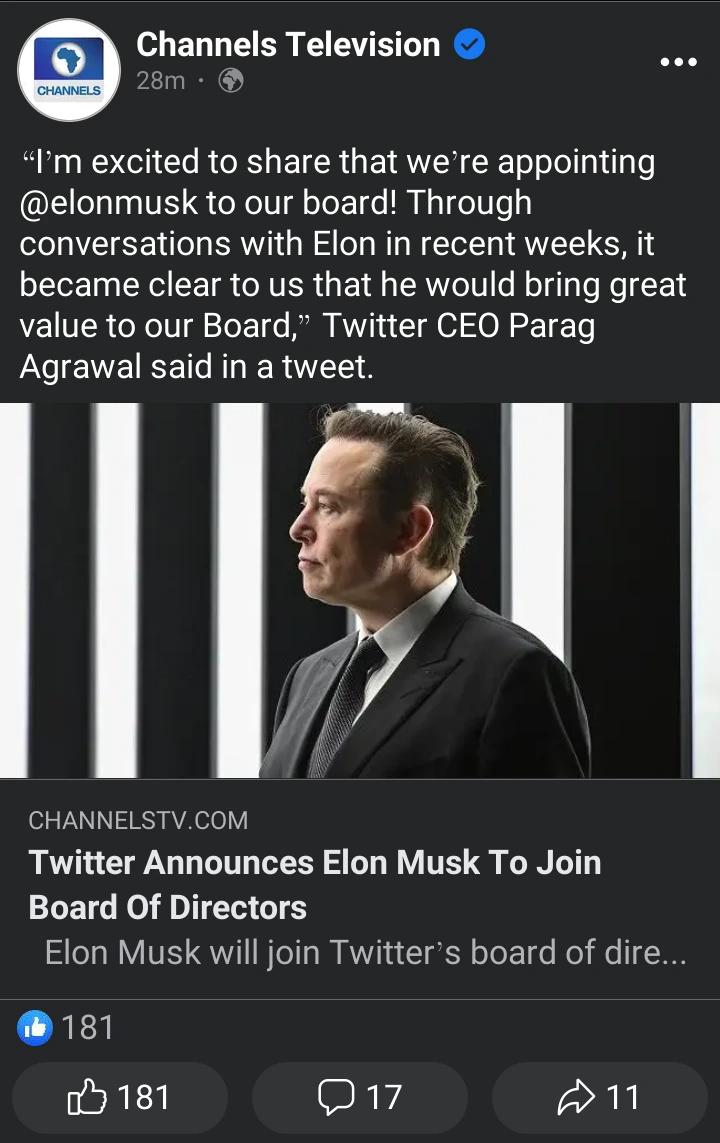 Source: Channel Television
"I'm excited to share that we're appointing @elonmusk to our board! Through conversations with Elon in recent weeks, it became clear to us that he would bring great value to our Board," Twitter CEO Parag Agrawal said in a tweet.
He called Musk "a passionate believer and intense critic of the service which is exactly what we need" at the company.
Upload Your Song
Click here to see more post about 👇
Be the first to comment