One of the best ways to foster a strong sense of togetherness, commitment, excitement, and respect in one's relationship is to focus on making the other person happy.
If you're a man looking for ways to satisfy your woman in a romantic relationship, these simple tips may be helpful to you.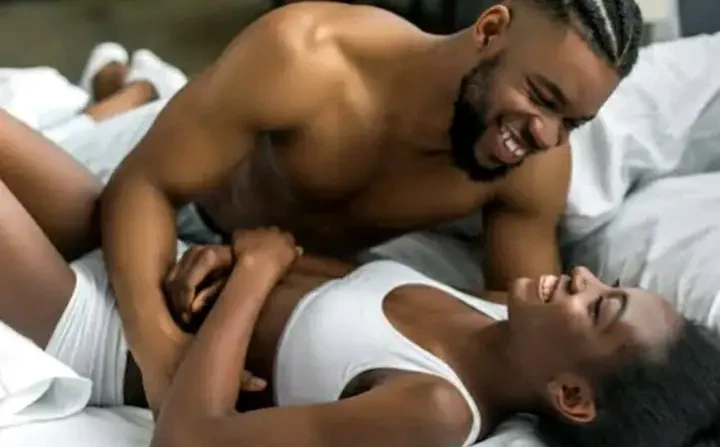 1. Your wife's self-esteem and moral character will both improve if you compliment her. A woman is more likely to respond favorably to compliments on her appearance than any other. As a man, praising your woman in every way possible will make her feel loved.
2. Giving your woman the utmost attention includes making regular phone calls, listening to her thoughts and feelings, and taking everything she says and does with the utmost seriousness. If you do this, she'll feel appreciated and valued as a partner.
3. Additionally, demonstrating concern for her well-being necessitates prioritizing everything that affects her. Every woman desires to be respected and cared for by her partner.
4. Take her to places she enjoys. This is a romantic gesture that most women in a relationship will greatly appreciate and enjoy. Women enjoy being taken to areas that are relevant to their interests. A date to an amusement park, movie theater, restaurant, or swimming pool is one option that can satisfy nearly any woman's desire for adventure, even those who are more reserved types.
5. Another fun way to satisfy your lady and increase her commitment to the relationship is to give her gifts she'll enjoy receiving. She'll be delighted. If you follow this rule, you'll be able to strengthen your connection and earn her respect.
6. Making time for intimacy and romance with your partner is an additional way to arouse passion and happiness in your relationship. This word "intimacy" refers to activities such as playing bedroom games, bathing together, and indulging in romantic and lovemaking activities. Taking the time to do all of these things and more will have a huge impact on your partner's happiness.
7. In order to keep the relationship exciting and fun-filled, it's important to have an active communication life with your partner. As a man, engaging in meaningful conversation with your woman can give her a stronger sense of self-worth and emotional fulfillment.
Upload Your Song
Click here to see more post about 👇
Be the first to comment