Catholic priest and the spiritual Director, Adoration Ministry, Enugu Nigeria, Very Reverend Father Camellus Ebenazer Ejike Mbaka has during the Sunday homily on palm sunday went on his kneel before the Holy Altar to ask the Catholic mother church that is universal to step in over the predicament the church is facing in Catholic Diocese of Ahara, Mbaise in Imo State, the south east part of Nigeria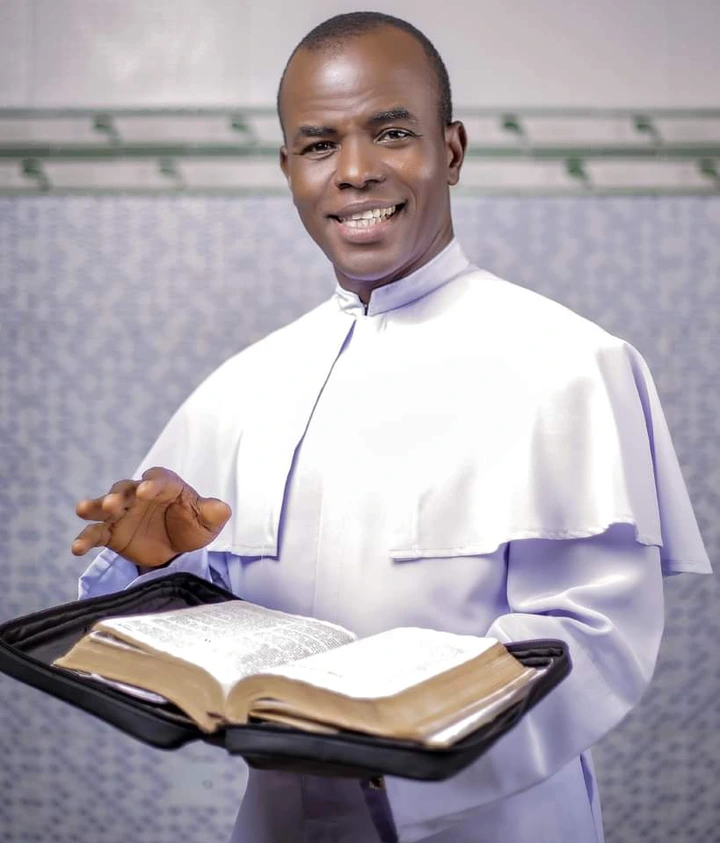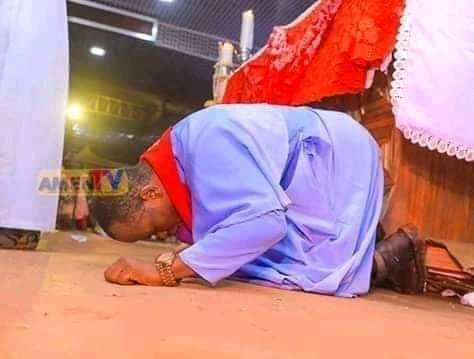 . He stated that, the whatever may be the issue which has affected many souls in the area must be put to stop, hence it has lingered and lasted for long.
The Outspoken man of God laid emphasis on why the leaders of the church is Africa, especially in Nigeria should step up and be more spiritual than cannal, more prayerful than administration. He added that, if Judas Iscariot who is the most trusted and closest person to Jesus Christ among the apostles should be possesed by satan, anyone else cannot escape it. Therefore, it requires more prayers by any christian faithful, especially the leaders to overcome any temptation. He maintained that, the destruction of the church will be from the leaders who allowed themselves to be possessed by devil. And must be avoided by all means.
The former parish priest, Christ The King parish, GRA, Enugu stressed that, the church already have external attack and war facing her to allow or entertain intra violence. He advised that, those who are instigating the war in Ahaiara Catholic Diocese or benefiting from the ugly situation should desist or face the warth of God. He added that, the souls there are scattered and many Catholic faithiful are already loosing their faith. Therefore, the mother church must intervene as soon as possible.
The higly anointed clergy in his further statement, said that he is making the homily go viral is so that it will get to the appropriate quarter and the leaders who will take the bull by the horn as soon as possible to resolve the issue and get a high motivated Bishop who will gather the souls and get the diocese working again. He warned against conspiracy against the Sunday message or misinterpretation, hence he spoke as the Holy spirit directed him.
Upload Your Song
Click here to see more post about 👇
Be the first to comment