Islamic group reacts to killing of pregnant Hausa woman, four children in Anambra
The Muslim Rights Concern (MURIC) has reacted to the killing of a Hausa woman along with her four children in Anambra State.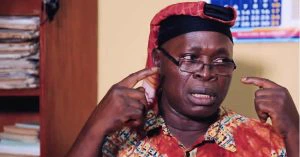 Fatima and her little kids were killed on Sunday, 22nd May, 2022 by yet-to-be-identified men.
MURIC condemned the heinous act in a statement signed on Wednesday by the group's director, Professor Ishaq Akintola.
The pregnant Hausa woman was brutally murdered along with her children in Anambra.
MURIC said, "We strongly condemn this killing. It is brutish, horrendous and barbaric. No family deserves to be wiped out in this manner.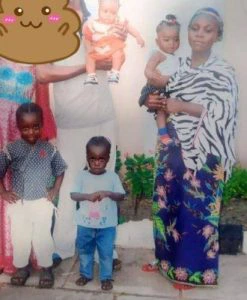 "We call on the security agencies to smoke out the killers and bring them to justice. At the same time, we ask all men of conscience to speak up and condemn this killing.
"In particular, we ask the British Embassy in Nigeria and other Western sources to condemn this ugly incident with the same vehemence that they condemned other killings.
"In the same vein, we charge all social critics who have condemned other killings to speak up against this latest brutality.
"We call for fairness in comments on developments in Nigeria. Selective condemnation of evil cannot bring peace either to Nigeria or to the world at large.
In the meantime we appeal to Northerners not to retaliate. Vengeance will only ignite a cycle of violence. Nigeria needs peace at this crucial time. Therefore, nobody should embark on reprisal killing. It will only compound the problem."
Source: DailyPost
Gunmen invade Kukah's church, kidnap priests, others
Gunmen early Wednesday broke into one of the parishes presided over by the Bishop of the Catholic Diocese of Sokoto, Matthew Hassan-Kukah.
Reports gathered that the armed hoodlums kidnapped two priests and two others in the rectory of St. Patrick's Catholic Church, Gidan Maikambo, in the Kafur Local Government Area of Katsina State.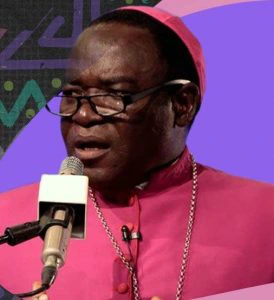 Kukah's Sokoto Diocese covers Katsina, Zamfara, Sokoto, and Kebbi States.
The Director, Social Communications of the Catholic Diocese of Sokoto, Rev. Fr Christopher Omotosho, confirmed the development with News correspondent on Wednesday morning.
He said the Catholic Diocese of Sokoto is under attack and no information has been gotten as to the whereabouts of the abductees.
Omotosho said, "As at midnight of today, 25th May, 2022, gunmen broke into the rectory of St. Patrick's Catholic Church, Gidan Maikambo, Kafur LGA of Katsina State.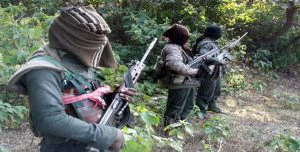 "The parish priest and his assistant Rev. Frs. Stephen Ojapa, MSP, and Oliver Okpara and two boys in the house were kidnapped.
"No information as to their whereabouts. Kindly pray for their safety and release."
When contacted, the spokesman for Katsina State Police Command, Gambo Isah, said, "Let me find out."
On May 14, rampaging hoodlums torched and vandalized some parishes presided over by Kukah in Sokoto following his condemnation of the gruesome murder of Deborah Yakubu by her Muslim colleagues.
The 200-level Home Economics student of Shehu Shagari College of Education in Sokoto was accused of blasphemy against Prophet Muhammed.
The rioters also burnt some parts of Kukah's church buildings and set a bus ablaze on one of the premises.
The Sokoto religious-tainted riot has extended to some parts of Bauchi and Abuja in the last few days while security agents and some northern governors have warned against religious violence.
Source: The Punch
FAAN Reacts, Reveals Why Plane Was Found On Lagos Road
The Federal Airports Authority of Nigeria (FAAN) has clarified the presence of a huge plane spotted along the Ikeja road in Lagos State on Tuesday night.
A statement by FAAN on its official Twitter account said contrary to several trending reports on social media, no plane crash was recorded in Lagos State as been speculated.
It will be recalled that earlier reports had mentioned that Lagos State residents were left in awe on Tuesday night after spotting the big plane on the Agege-Ikeja motor road.
The uncommon development caused heavy traffic on the road as motorists could not pass easily and pedestrians also stood by to watch.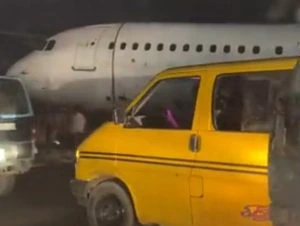 Explaining the true situation of things, FAAN explained in a statement on Tuesday night that the plane was sold by the original owner to a buyer and was been transported to its final destination.
It urged residents of Lagos to disregard reports about a plane crash.
"The Federal Airports Authority of Nigeria would like to inform the general public to disregard the news making the rounds on social media about an alleged crash at Ikeja Airport," the statement reads.
"The aircraft was sold by the owner to a buyer, who was taking it to its final destination," FAAN wrote.
Upload Your Song
Click here to see more post about 👇
Be the first to comment