Don't Ever Have Sex With A Drunk Person No Matter How Much Pressure They Put On You
Deji Adeyanju took to his official Facebook page few minutes ago to give a piece of advice regarding sex. He says his advice is a free but expensive one.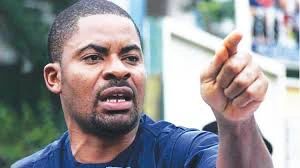 Deji Adeyanju wrote "Don't ever have sex with a drunk person no matter how much pressure they put on you to do so. When they become sober in the morning; they might turn it to rape. This is free but expensive advice."
Deji Adeyanju is advising people to be mindful of how they engage in sexual activities, especially with someone that is drunk. He says a drunk person can easily accused the other person of rape when they become sober the next morning.
Check out his post here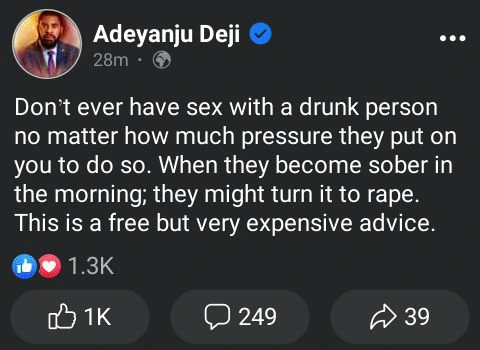 This is very useful piece of advice, especially for celebrities or public figures as they can easily get accused of rape in order to get their image tarnished. It's also advisable not to get close to the opposite gender when drunk because they can easily someone can easily be manipulated.
Upload Your Song
Click here to see more post about 👇
Be the first to comment