Charity:See the amount of Money Prophet Odumeje gave to Chinedu Nwadike
The current medical condition of Chinedu Nwadike (A popular gospel musician from Southeast) has attracted the attention of several prominent people within the country. According to Chinedu Nwadike, he had kidney issues and other medical complications in his body.
However, since Chinedu cried out for help, he has received money and gifts from individuals like Emoney, a native doctor (Akwaokuku) and other celebrities in Nigeria.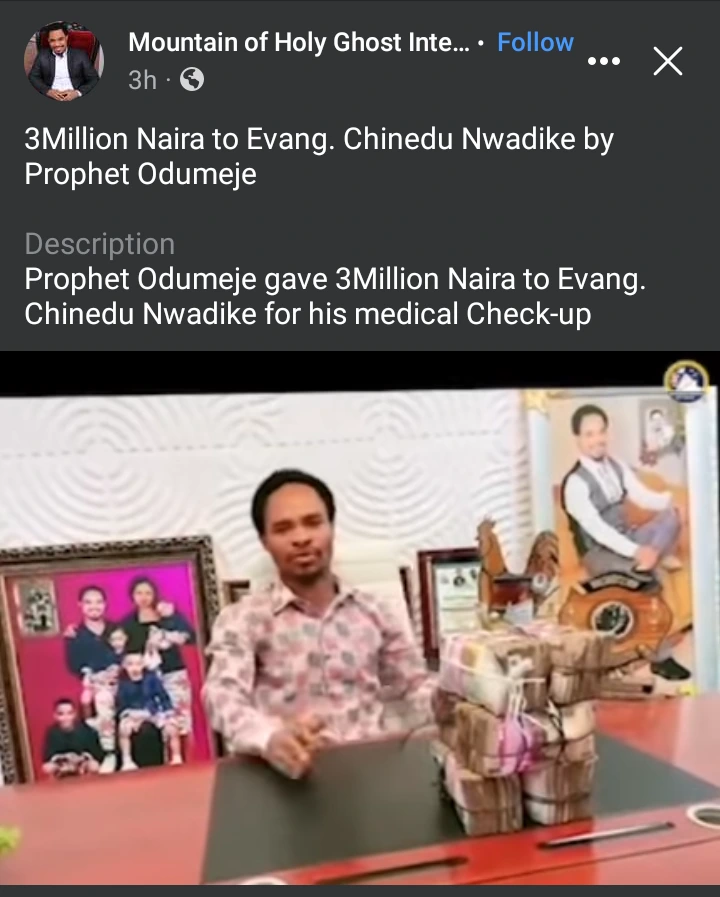 Recently, Prophet Odumeje revealed in a video that he has given Chinedu Nwadike N3 million for his medical bills. He sent his church members to give the money to Chinedu in the hospital. He further went further to say that anyone that needs his assistance for divine healing from any sickness knows where to see him.
Nevertheless, people that saw the video released by Prophet Odumeje reacted to it in various ways. Many people commended him for his charitable mindset.
Upload Your Song
Click here to see more post about 👇
Be the first to comment