Anambra:Soludo Laments over the debt Obiano left for him (see amount
Not long ago, former governor of the CBN, Professor Chukwuma Soludo, was sworn in as the substantial governor of Anambra State. Soludo was handed over power by the former governor, Chief Willie Obiano.
In an interview with Arise TV today, Professor Chukwuma Soludo spoke about many thing as the new governor of Anambra State. However, among the things he spoke about, what was quite significant was that the past administration, led by Chief Willie Obiano, left just 300 million naira in Anambra treasury.
The erudite scholar further started that the past governor left them with billions of debt. Below was his exact statement with Arise News:
"In terms of debt I inherited, it runs into hundreds of billions of Naira. In that of cash, we met about 300 million Naira. In fact let's not talk about it. Our treasury is funny."
But I hope we shall make money henceforth to help us fulfill our promises for infrastructure and development of the state. But in terms of what I met in our coffers, my brother, it's pathetic. Please let us not go there. God will help us", Soludo on Arise TV News interview.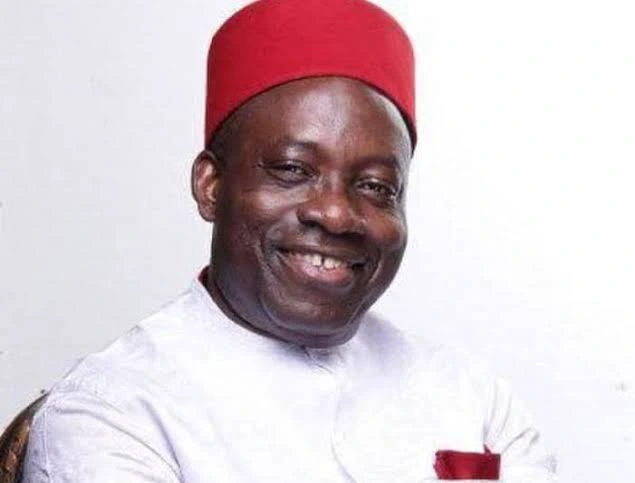 It must also be recalled that Obiano is still battling corruption cases with the men of the Economic and Financial Crimes Commission, EFCC. In fact, EFCC nabbed him just the day he handed over power to Soludo.
Also, can we take a step back to when the governor before Chief Willie Obiano took over power, Mr Peter Obi, stated how much he left? Mr Peter Obi stated that he left billions of Naira for the administration of Willie Obiano. That was eight years ago. Today, it is an ugly situation that the man that took over from Peter Obi left billions of debt instead of billions asset in Naira
Upload Your Song
Click here to see more post about 👇
Be the first to comment